When "school's out for summer" we know finding summer camps in Sarasota to keep the kids busy and cared for is on the top of every family's to-do list. From Tech to Surf, Sports to STEM, Zoo to Art, Theatre to Cooking, We hope this Ultimate Guide to Summer Camps in Sarasota helps you plan for a fun and memorable summer, full of exploring and new experiences!
Stage Door Studios
Stage Door Studios has an excellent program that gives children a chance to experience the joy of dancing and performing arts in a fun and loving atmosphere. Their Summer Camps include classes in Dance, Theater, Music, Tumbling, and Arts and Crafts. Each week offers a fun new theme and ends with a showcase! Stage Door Studios was voted Best Summer Camp and Most Family-Friendly Business two years in a row. Spots are limited.
Mote Marine Laboratory & Aquarium
Mote Marine Laboratory & Aquarium offers kids a fun and engaging way to learn about their local waters, from our own beautiful Sarasota Bay to the Florida Keys. Campers dive headfirst into the delightful world under the sea! Pre-K children can learn fundamentals through ocean-themed activities and lessons while older kids can emulate the world-class research of Mote scientists in a fun and informal setting. Mote offers hands-on marine science activities for all ages!
At Sarasota YMCA Camp, we create an exciting, safe environment for kids to have fun. And while they're taking part in unique experiences and adventures, they're also building self-esteem, developing interpersonal skills and making lasting friendships. Our activities reinforce our core values of caring, honesty, respect and responsibility. Financial assistance is available. Many great summer camps in Sarasota option!
i9 Sports the Multi-Sport camps are designed to expose children to the fun and fundamentals of various team sports. The camp will focus on the following core sports: Flag Football, Soccer, Basketball, Baseball, and Lacrosse. Each of these core sports will have instruction lead by coaches with college or higher levels of experience. In addition, Kick-ball, and Team Building (Leadership) Games will also be included in the camp. Lunch Included and After Care available. Dates: June 25th- July 29th M-F
South Florida Museum Registration for 2018 Summer Science Camp at the is now open! For kids entering 2nd through 5th grades in the 2018-2019 school year: Explore animals, rocks, insects, and more at the South Florida Museum. Let science be your guide as your universe expands each week with a new theme. Camps take place from 9 a.m. to 4 p.m. Monday through Friday (except for the July 4th shortened week) beginning the week of June 11th, 2018. Join us for a summer of discovery, awe, and FUN!
Music Compound Music is for everyone! This summer, give your kids the gift of music lessons & give yourself the gift of knowing your children are becoming as musical as you wish you were (or maybe you are!) 1/2 day and Full Day Camps are available. Each week a new instrument/musical focused is introduced: "Intro to music", "Strings & Things", "Drum Circle", "Vocals & Movement", "Rock Band" and more. Camps also include field trips to Sky Zone, Big Cat Habitat, Backstage Tour, among others.
La Petite Academy - Camp Innovate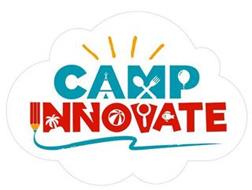 Camp Innovate, at La Petite Academy®, is a great place to discover all the joys of summer. Enjoy weekly themed experiences, engaging activities, fun field trips, and healthy meals for ages 5-12. Call 877.217.9530 or visit LaPetite.com/summer.

A Chance to Run
This is a FREE TRACK & FIELD CAMP FOR AGES 10-16
Learn about the Sport!
Try new Events!
Improve your Performance!
All levels Welcome!
Summer Planning Resources
Summer Camps In Sarasota Comprehensive Listing